报告时间:12月21日(星期四)15:10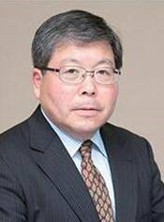 报告地点:信息楼自动化学院310报告厅
报 告 人:川田诚一教授,日本产业技术大学院大学
(Prof. Seiichi Kawata , Advanced Institute of Industrial Technology, Japan)
报告题目:A New Service Class Scheme for Service Innovation in Japanese Automation Industry
内容简介:This research project proposes a new service scheme in the industrial automation service classification. It clearly categorizes and orders the seven types of industrial automation service from the view point of customer value. This service class depends on some previous work by GAMBICA and ZVEI, and it is modified and newly created to fit the Japanese automation industry. The proposed service scheme in this project could bridge the gap of service value understanding between customers and service providers and enable service innovation by smoother and wider out-sourcing of traditional plant operation and field maintenance.
报告人简介:Prof. Seiichi Kawata received B.E. (1977), M.E.(1979) and Ph.D.(1983) all in Osaka University. He serverd as Research Associate at Osaka University in 1982-1986. From 1986, he joined Tokyo Metropolitan University and received a professorship in 2000. From 2016 to present, he sreved as President of Advanced Institute of Industrial Technology, Tokyo Metropolitan University Public University Corporation and Vice Chairperson of the Board of Trustees of Tokyo Metropolitan University Public University Corporation. He is also a Fellow of SICE (The Society of Instrument and Control Engineers) in Japan and a member of IEEE, JSME (The Japan Society of Mechanical Engineers), JSAI (The Japanese Society for Artificial Intelligence) and JeLA (Japan e-Learning Association).
Dr. Seiichi Kawata's Research Interests include Industrial control systems design, Optimization of manufacturing systems, Machine Learning, Discrete/continuous hybrid systems modeling and simulation, Service Engineering. He published many papers in the field of Control engineering application for the industrial problem, Soft computing application for the manufacturing systems optimization, Development of the integrated simulator of discrete event systems and continuous systems and Service engineering.